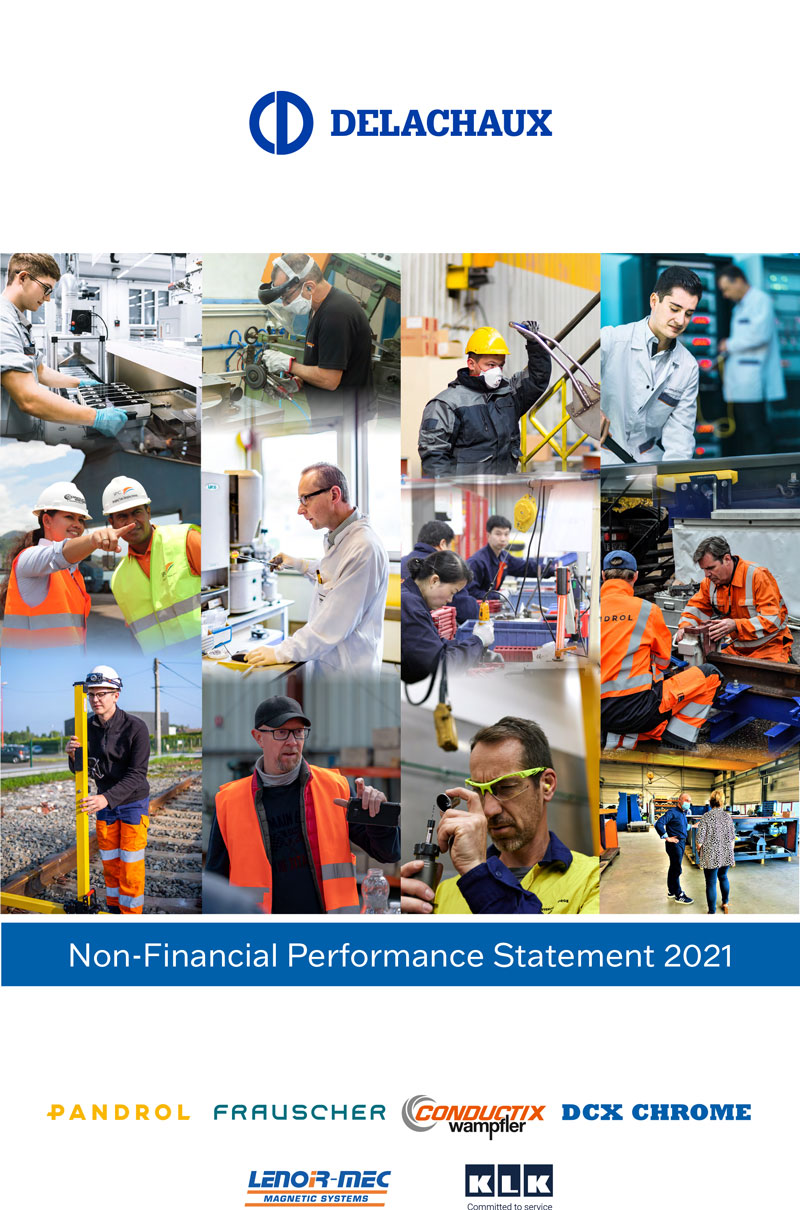 Groupe Delachaux is very happy and proud to share its annual report on sustainable development and its progress on the 5 axes of its CSR Worldwide Engagement: Environment, Safety, Ethics, Management Practices and Community.
Environment: After extending our carbon footprint to the upstream and downstream emissions of our activities (scope 3) in 2020, we calculate our water consumption and waste production. We have also worked on the environmental impact of our products by issuing new Environmental Product Declarations (EPDs).
Safety: Close to 60 % of our production sites have reduced their number of accidents or maintained at 0. We intensify our efforts at the worst-performing sites to reach our targets in 2022 and to continue our annual 20% reduction in the accident with sick leave.
Ethics: 199 managers participated in an interactive conference in partnership with IKARIAN to deepen their knowledge of anti-bribery and the main companies of the group carried out their mapping of anti-corruption risks with the help of Grant Thornton.
Management Practices: 2,700 employees reaffirmed through our global survey "WE Share" their commitment within our Group.
Community: The group reinforced the coordination of all the activities organized by our sites around three themes: solidarity, education and the environment.
Signatory of Global Compact France, we are committed to contributing to the sustainable development goals of United Nations by fully integrating them into the strategic plans of the companies of the group: Pandrol, Frauscher Sensor Technology, Conductix-Wampfler, DCX CHROME,Raoul LENOIR sas / MEC srl and KLK