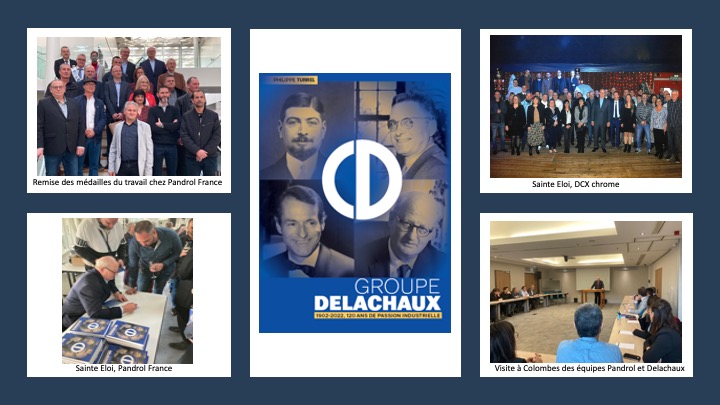 Groupe Delachaux, founded by Clarence Delachaux in 1902 has just celebrated its 120th anniversary. Such a great achievement is a source of pride for all our employees and reflects our ability to reinvent ourselves over the long term.
To celebrate this occasion, the Delachaux family has published a book which retraces the story of four generations of the family leading the Group.
The book presents fascinating information about the Group and the companies, a story that is often inextricably linked to the context of the respective countries and the people who have enabled those companies to exist, both today and in the past.  We all share the great successes of which we can all be truly proud, as well as the uncertainties and challenges that have prevailed over the years to keep business moving forwards.
In order to share this precious legacy with the greatest number of collaborators and partners, the book has been published in French, English and German. It has been sent to key managers and will soon be available at all Delachaux sites.
Stéphane Delachaux, the group's president, began to meet some of the teams in France to share this story. Other visits in Europe, USA and India are scheduled in 2023.
If you are a former collaborator or partner of the group, do not hesitate to write to us if you want a copy of the book.