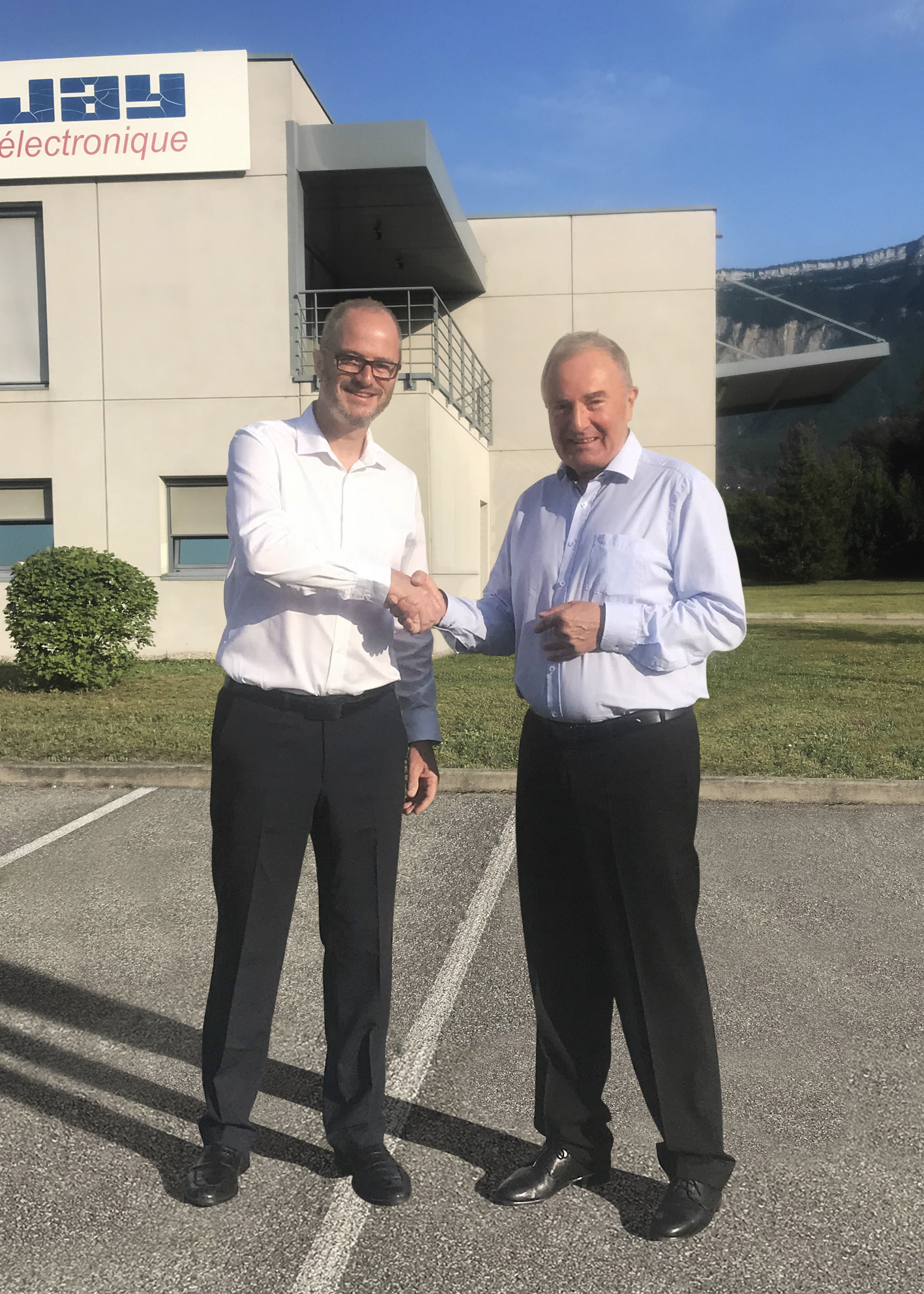 Paris, July 1st
Conductix-Wampfler, the Delachaux Group's business dedicated to energy and data management systems, completed the acquisition of the French company Jay Electronique.
Jay Electronique manufactures industrial radio remote controls with a high standard of safety and strong capabilities to offer customized solutions. The company employs around 60 people and is headquartered in Saint-Ismier near Grenoble, at the heart of a high level ecosystem of electronics suppliers, research and educational institutions and technology parks.
The potential synergies between the two companies are very promising. Conductix-Wampfler's market penetration and global sales network will facilitate Jay's access to further international markets, whereas, "with the products and know-how of Jay Electronique, we can expand the Conductix-Wampfler portfolio and further serve our customers in a forward-looking way," explains François Bernès, Chief Executive Officer (CEO) of Conductix-Wampfler.
For the Delachaux Group, this acquisition illustrates the consistency of a long term growth strategy.  "We support our development through constant investments in innovation and targeted acquisitions to consolidate our technological and geographical leadership", indicates Guy Talbourdet, Chief Executive Officer (CEO) of the Delachaux Group. "After the acquisition of the German company LJU in 2018, the acquisition of Jay Electronique in 2019 opens new development perspectives for the Energy and Data Management System business, which accounted for 1/3rd of our total revenues in 2018".
Picture: Handshake between François Bernès, CEO of Conductix-Wampfler and Olivier Normand, CEO of Jay Electronique