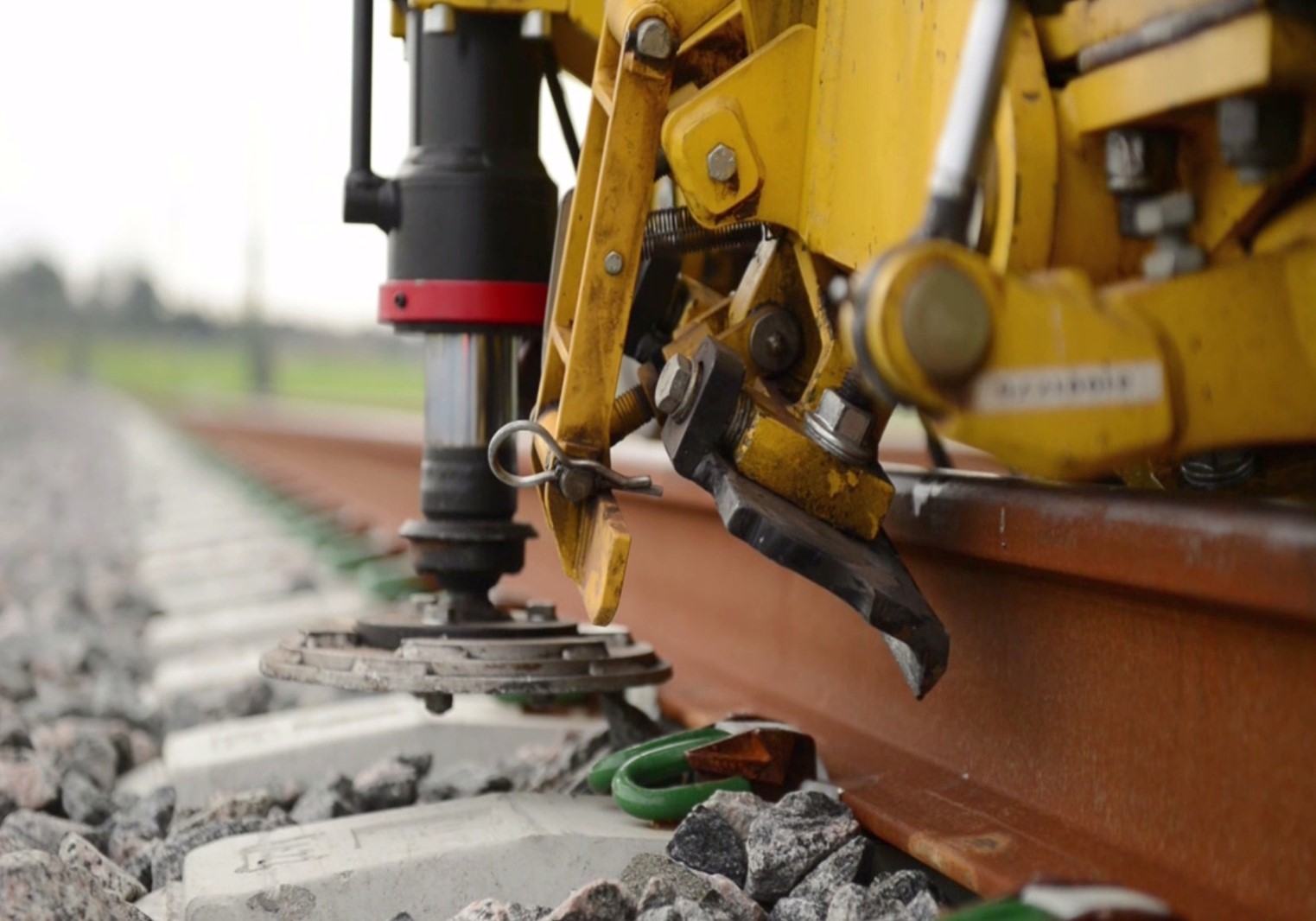 Pandrol, the global leader in rail fastening systems and aluminothermic welding, has signed multi-year distributor partnership agreements with the leading US distributor of rail track tools, abrasives and products for railway construction and maintenance, Industry-Railway Suppliers, Inc. (IRS), and Canadian railroad distributor Davanac, Inc., both Railway Supply Group companies.
The agreements will involve IRS and Davanac distributing Railtech Matweld hydraulic tools and Rosenqvist rail equipment throughout the US and Canada. In addition to the distribution agreement, IRS will act as a sales agent for Pandrol's equipment and welding products in the US in a move designed to further enhance customer service.
Breen Reardon, Pandrol's President for North America, said:
"We are delighted to announce this new agreement, which will have major benefits for our customers of rail track products in the US and Canada. We selected IRS and Davanac as our partners due to our shared values in terms of quality of service, combined with the fact they are long established and highly reputable in the industry. We are excited about what this means for the service to our customers and the growth of our business in North America and Canada."
Scott Commo, President of Chicago-based Industry-Railway Suppliers, Inc., said:
"Our goal is to provide safe, high quality, cost effective product solutions combined with unrivalled customer service and field sales support. By representing the Rosenqvist, Matweld and Railtech product ranges we build on our core strengths and enhance our product-mix through Pandrol's well-established portfolio of products and focus with providing valued customers with the safest and most innovative products available to the market. This is a progressive step in the growth of Industry-Railway Suppliers, Inc. and an opportunity to work collaboratively with like-minded partners who are 100% railway focused just as we are."
Erika Berg, Managing Director at Rosenqvist Rail, said:
"We are very excited about this new agreement, which will strengthen our brand and our ability to supply and support our products on the American market."
Pandrol's aluminothermic welding and rail equipment products encompasses market leading solutions for welding kits, track mounted machinery, such as grinders and rail saws and modular power units. Pandrol's range of track machinery is renowned for its ease and speed of use, ergonomic design and precision.
For further details about Industry Railway Suppliers, visit www.industryrailway.com or for information about Davanac visit www.davanac.com.